The title should've been "Why I switched from Studiopress to Elegant Themes". Well, Studiopress has been great, but Elegant themes came as a blessing for me.
This is going to be my Studiopress Vs Elegant Themes experience and on exactly how I ended up switching my website from Studiopress to Elegant Themes. If you are interested, you may also check out my comparison between the two over at Studiopress Vs Elegant themes post.
In my case Elegant Themes is a big alternative to Studiopress. So hang on and read along!
When I started out to publish my wordpress blogs; TrueOnlineRiches.com and EpicAperture.com, I was in need of a wordpress theme that could be used on both my wordpress websites and one that is easy to edit according to my blog needs.
I started on with this wordpress theme research spree and found out that Studiopress made great wordpress themes. That is when I came across the idea of a wordpress framework and child themes. Genesis was the framework of studiopress themes and came with a lot of child themes for purchase.
I bought the Studiopress Extra theme for both of my blogs. I was happy with my purchase and glad for the fact that I could edit almost all aspects of this studiopress theme.
Here is a little background on my coding skills; back in 2005, out of pure enthusiasm I taught myself HTML and eventually got into CSS editing.
Because I was used to editing HTML and CSS, I found my way around with editing the studiopress "Lifestyle" theme(which is a great theme for bloggers) to my liking.
But I still remember sitting down for hours editing and re-doing codes,backing up files, literally writing down each line of the code on a book so that I don't mess anything up. And I ended up with this look shown below.
Disclosure: Some of the links in this post are 'affiliate links.' This means if you click on the link and purchase the item, I will receive an affiliate commission.



I liked the looks but in the back of my mind I always used to say this, every single time when I had to edit something or when i finish editing "There has to be a better and easier way to do this" "I'm pretty sure this could have been done better".
This nagged me almost every time I visited my own blogs. But since I had to focus more on building my YouTube channels, I decided to suck it up and go on with what I had at that point.
Don't get me wrong here, apart from this editing hassle, I had no complaints about studiopress theme.
And I came across Elegant themes after Using Sutdiopress for over couple of years.
Super Easy Customization With Elegant Themes: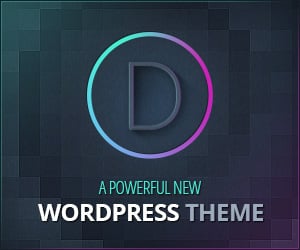 If I was introduced to Elegant themes when i started my online adventures, it'd have saved me a ton of money and time(not sure if elegant themes existed back then; don't think so).
Of course, there is a learning curve if you use all the aspects of DIVI, but still if i had put all the time i spent to customize my studiopress themes into Elegant themes, it would have been all worth it!
What I'm trying to say here is that Elegant theme is so user-friendly and has a customize option where even a newcomer to wordpress could start tweaking basic layouts. And then there is Divi builder itself, once when you take that learning curve, would open up a whole new way to do blogging or wordpress content publishing in general.
If you put enough time in to learn the Divi editor and give enough time for that learning curve, you can produce some engaging blog posts.
My Need For plugins Lead To Elegant Themes:
To be frank, as useful plugins are to a wordpress site, I don't like the idea of a bunch of plugins attached to my wordpress blog.
The more third party plugins you use, the more vulnerable you are to invasions; that was and is still my thought on plugins.
But Plugins are inevitable in a way taking its feasibility into account. Saves you a lot of time and effort in achieving what you want your blog to function.
So I was in need of a few plugins and the social sharing plugin was the one i needed really bad. I ended up purchasing a third party social sharing plugin for my wordpress blogs but since I was not very happy with the plugin i bought, i kept on looking for a better social sharing plugin.
That's when i came across "Bloom" the social sharing plugin from Elegant themes. Also, they had a bunch of other plugins i was in pursuit of. Better yet, i learned that when you buy a wordpress theme from them, these all came along with it.
Boom! That was an eye opener for me when I took a look at the Elegant themes wordpress themes. I tried the live demo they had on Elegant themes website and i felt like all the control has been given to me for my wordpress themes. Almost everything i wanted to have as a wordpress blog user.
I then realized that this is what I needed all along. With Elegant Themes, I don't have to keep my fingers crossed fearing that i'd mess up any of my codes if I needed to make any temporary or permanent changes to the layouts. Because all I have to do now with Elegant Themes is to move a slider and Presto! It's done. And the better part is that I don't even have to go to the style.css to make the edits like I used to do with Studiopress.
A Few Words About Elegant Themes Plugins:
The two major plugins Elegant Themes have is Monarch, the social sharing plugin and Bloom, the email opt-in plugin. I couldn't believe the features they provided with the one time payment for the whole package. In fact, that is the reason Elegant Themes got me in the first place. You may check those out if you are interested by clicking on the respective pictures given below(Aff Links).


By providing those two powerful plugins, you save a huge amount right there and eliminate the need to go for a third party subscription. They also had a plugin called Anticipate, which they don't have showcased on their website nowadays which I don't know why; Well, probably because it is not so popular because of its unique nature.
Anticipate is a plugin where you can show people a temporary webpage with a description when you setup your website for the first time or when you perform a major website maintenance/update.
Anyways, I thought I'd quickly mention about that as well since it was a major factor in my decision making for the switch from Studiopress to Elegant Themes. I'd actually do a separate review for each Elegant Themes Plugins.
My Journey- Studiopress To Elegant Themes So Far & Conclusion:
Like I've already mentioned, I feel much more confident with Elegant Themes than I was with Studiopress. Now, I make use of their plugins wherever needed and it just works smoothly. So far, I like using Elegants Theme's "Extra Theme" a lot.
Elegant Themes "Extra Theme" works great for me for this website, so I'd be using the same Elegant Themes theme for my other website as well.
There has been a glitch I noticed at first where it showed a piece of code on my home page on mobile devices, but it eventually went away. Which brings me to the matter of updation. I am confident that the team at Elegant Themes is doing a great job at perfecting all the wordpress themes available at Elegant themes.